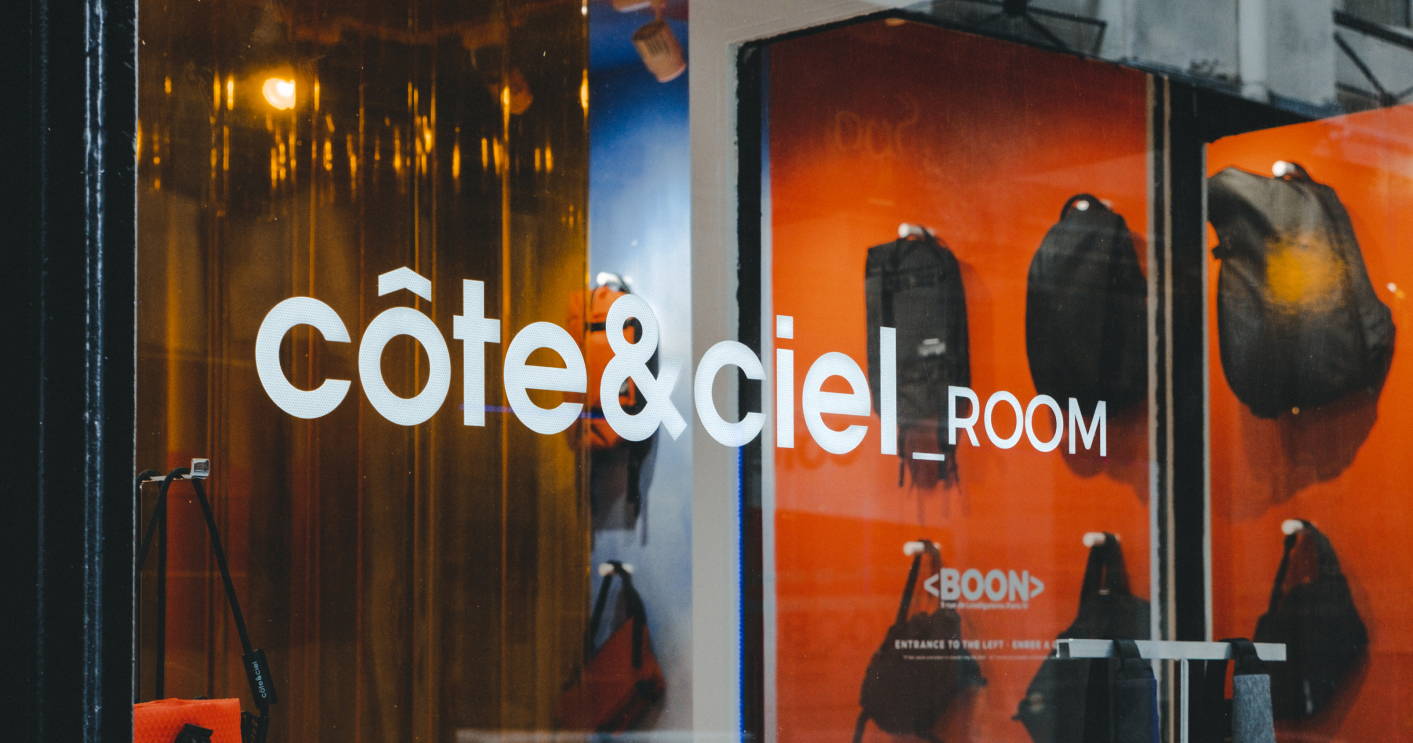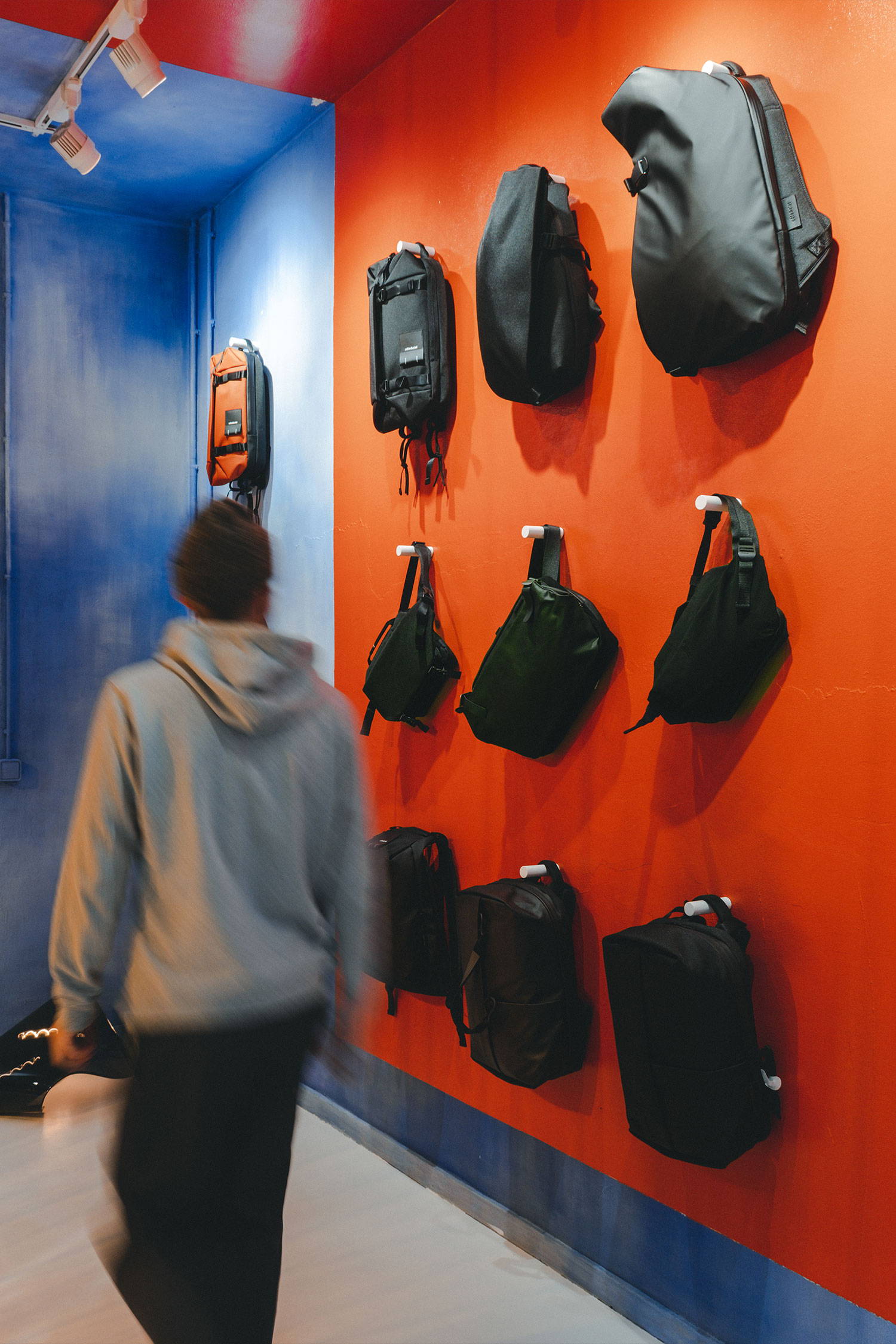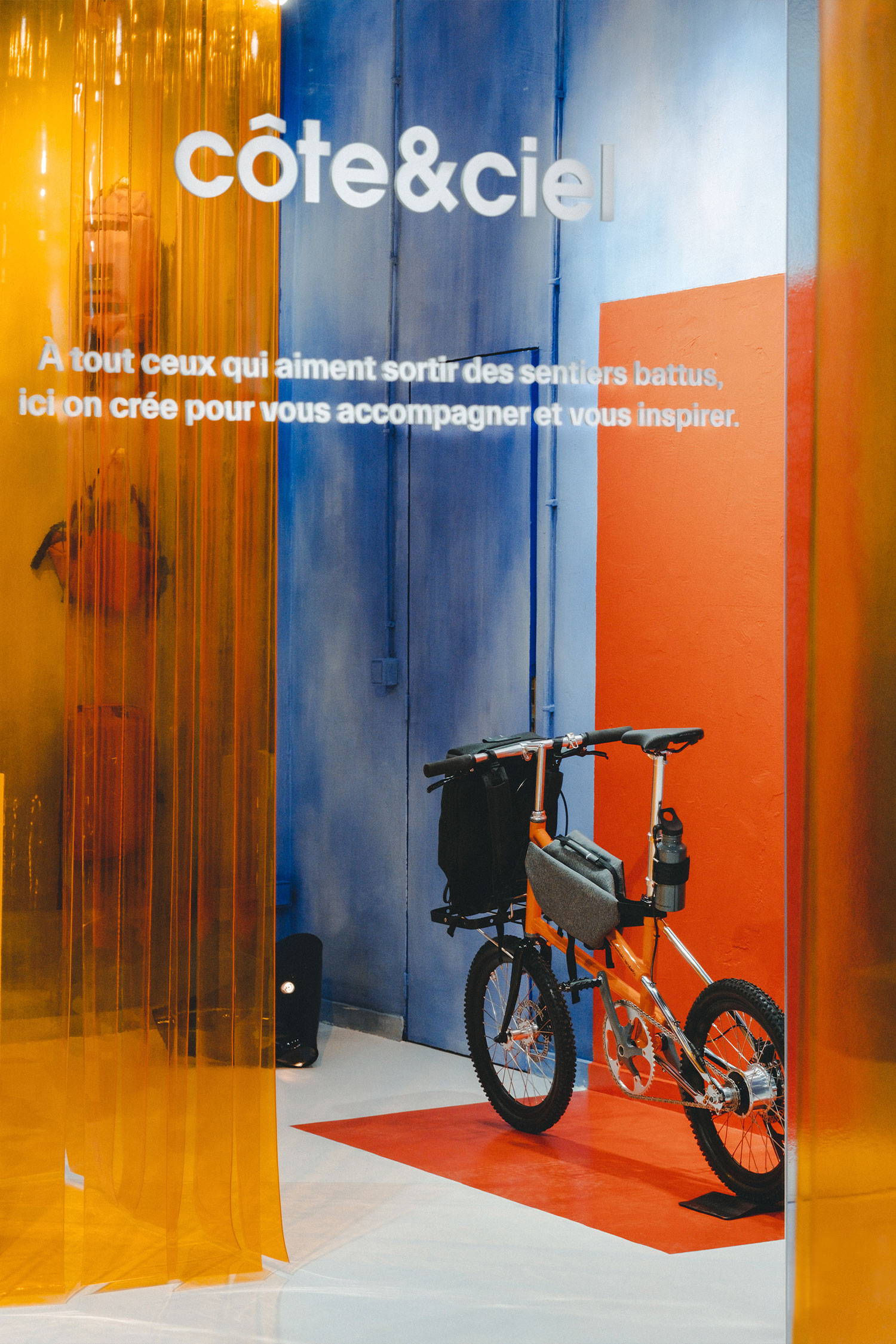 ADDRESS:
BOON_ ROOM
9 Rue de Lesdiguières, 75004, Paris, France.
The côte&ciel Concept Space

Opened on February 18th in Paris, the côte&ciel Concept Space expresses the desire to translate the horizon between coast and sky into a tangible experience.

Located in the Marais district - a part of Paris generally described as the place to experience authentic design and fashion - the space is in direct vicinity of the famous Bastille.

The interior design of the space is both subtle and thoughtful. There is an inviting and effortless feel when you enter the room painted in order to emulate the Parisian sky. The interplay of colours such as orange, red and blue and its material shape is experienced through the tactile sensations it inspires.
THE FIGURATIVE EVOCATION OF THE CÔTE&CIEL UNIVERSE.
WHAT CAN YOU FIND INSIDE?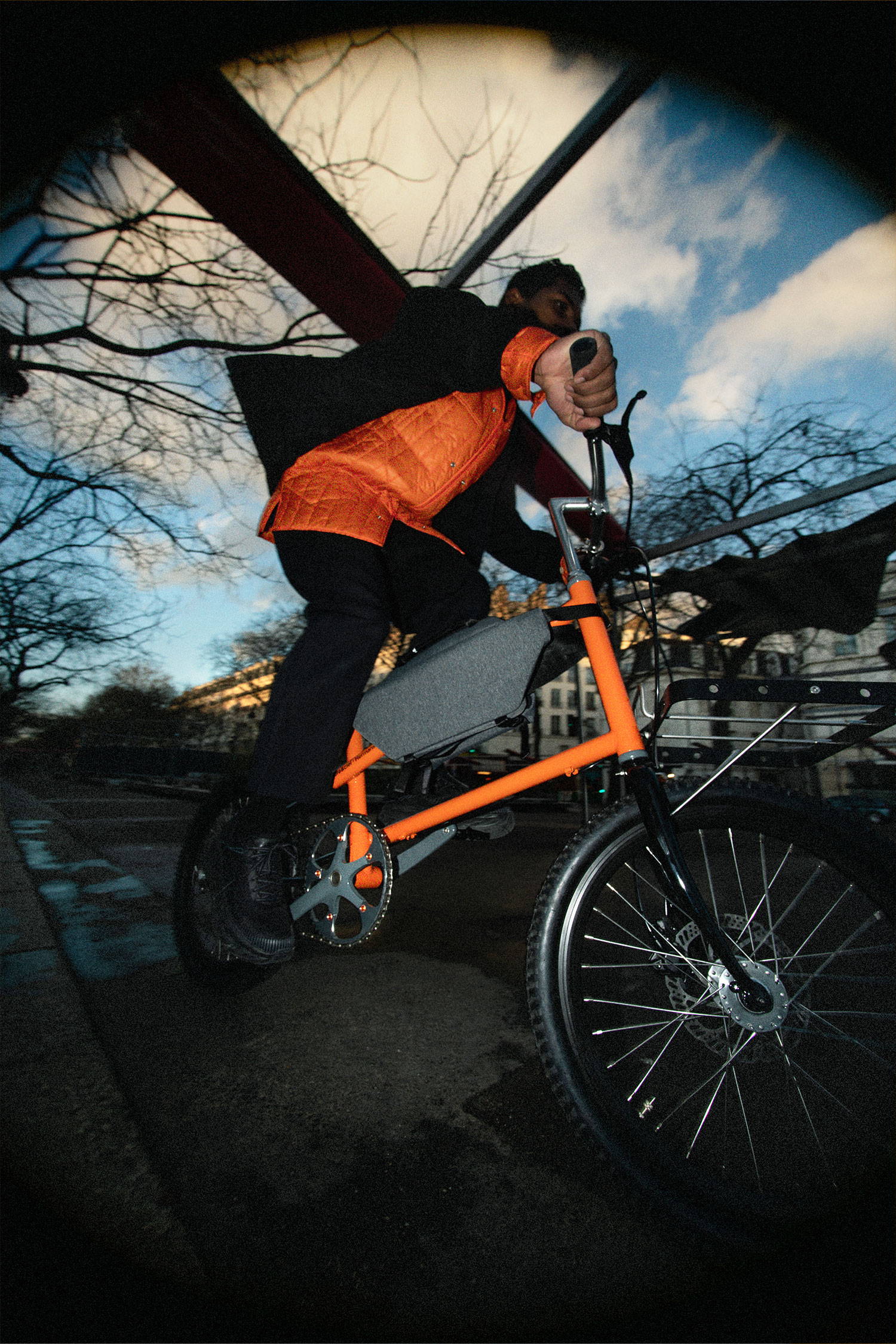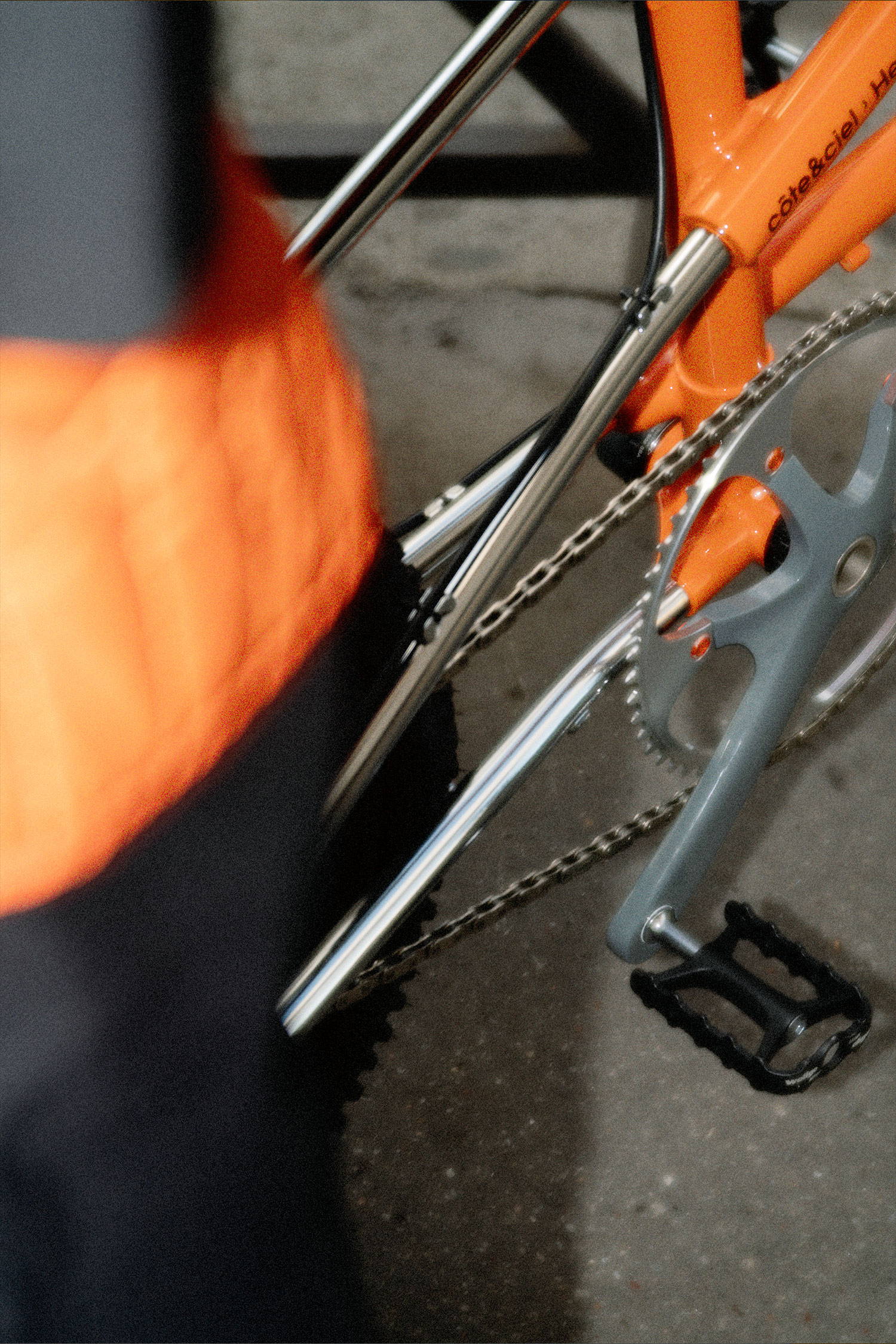 côte&ciel x Hermansen Bike
Inspired by the colourway of the all new VELO (French for BIKE) series of côte&ciel's SS22 collection the team has taken Anders Hermansen's sleek design and given it a fresh new dressing for urban adventures.

The côte&ciel Hermansen Bike One is an urban, unisex, single-speed e-bike that guarantees you to be a showstopper wherever you take it.

The inter-city e-bike has been treated to a signal orange paint job with co-branding and orange anodised details – blending both brand's design driven personalities into a truly eye-catching means of transportation.
---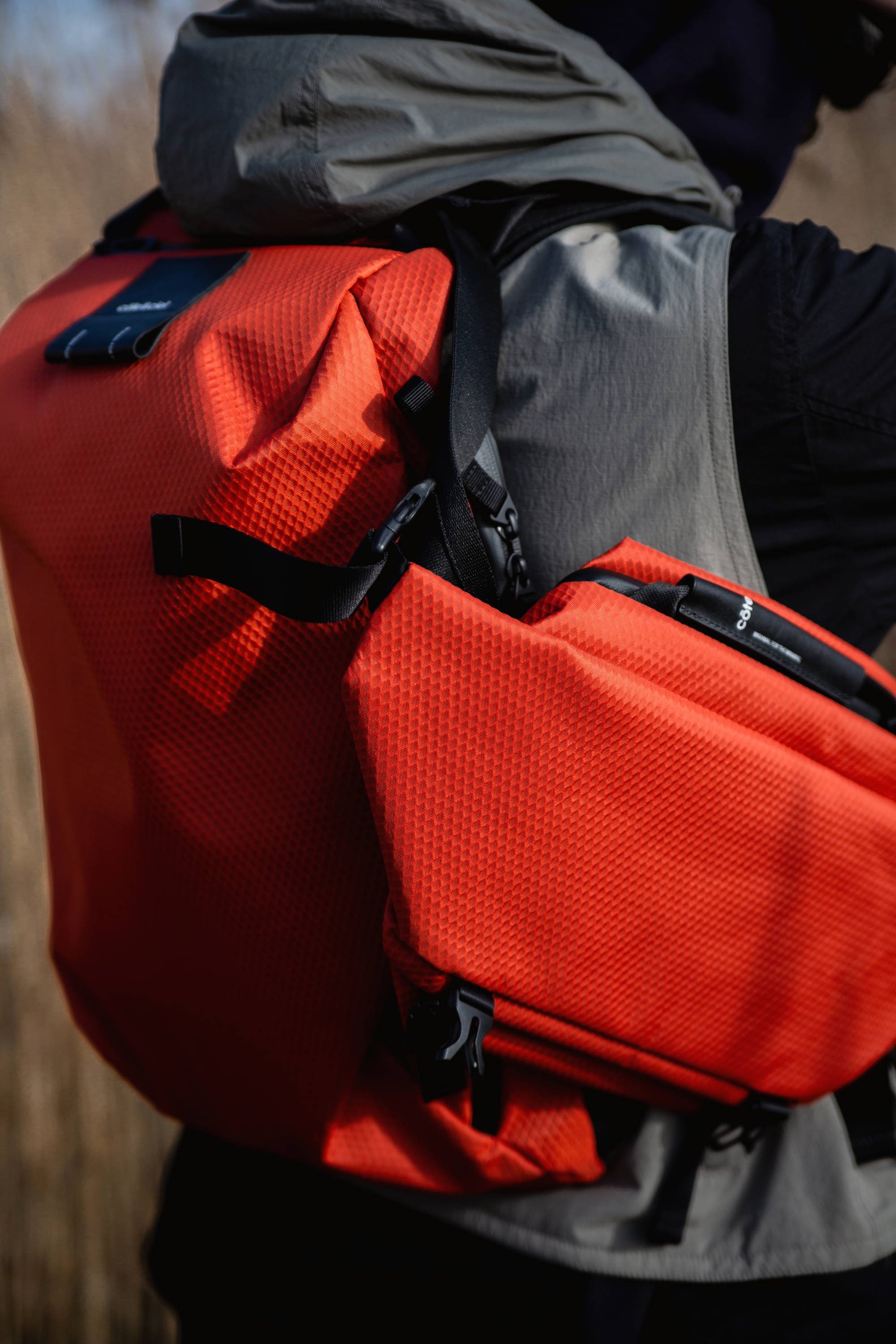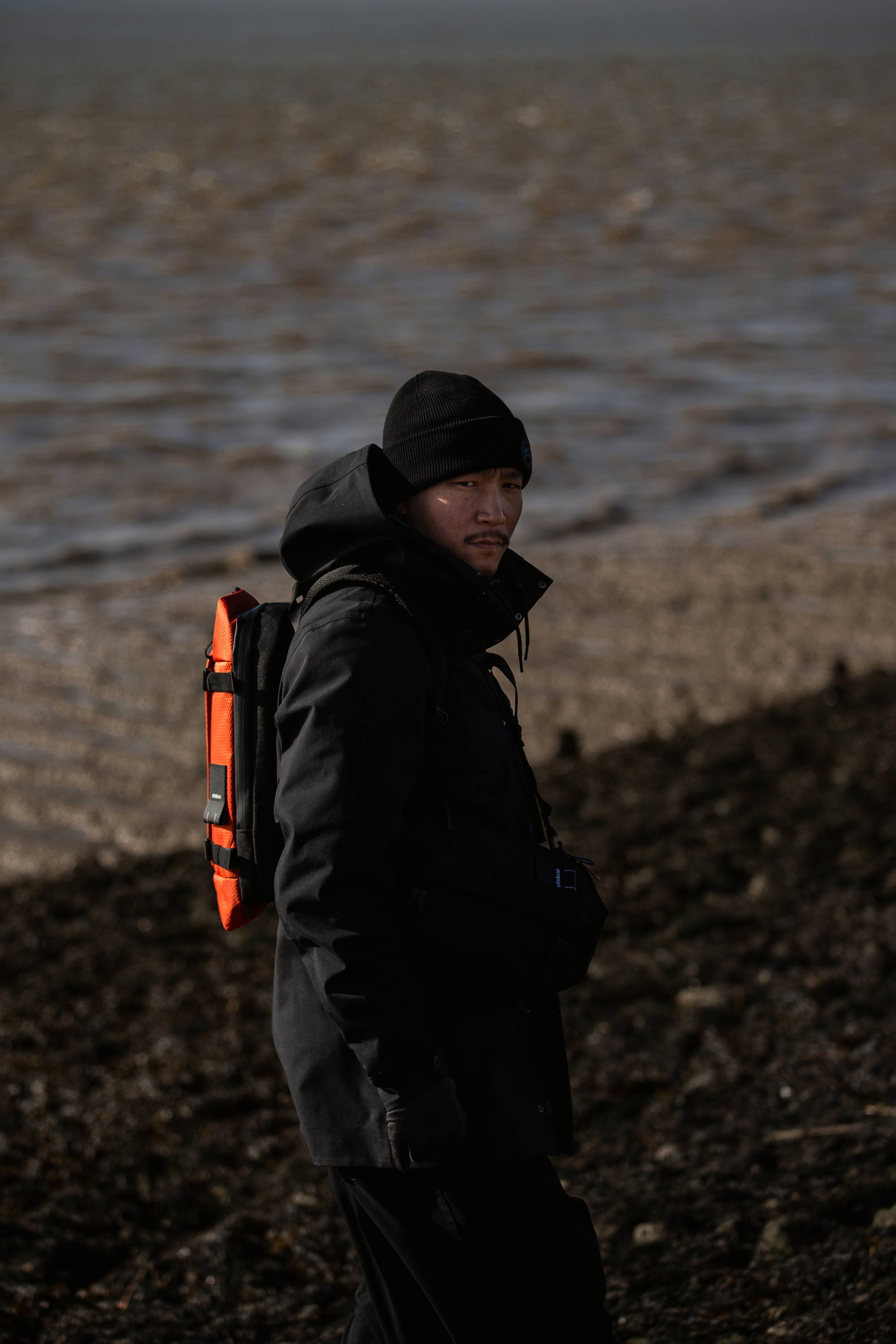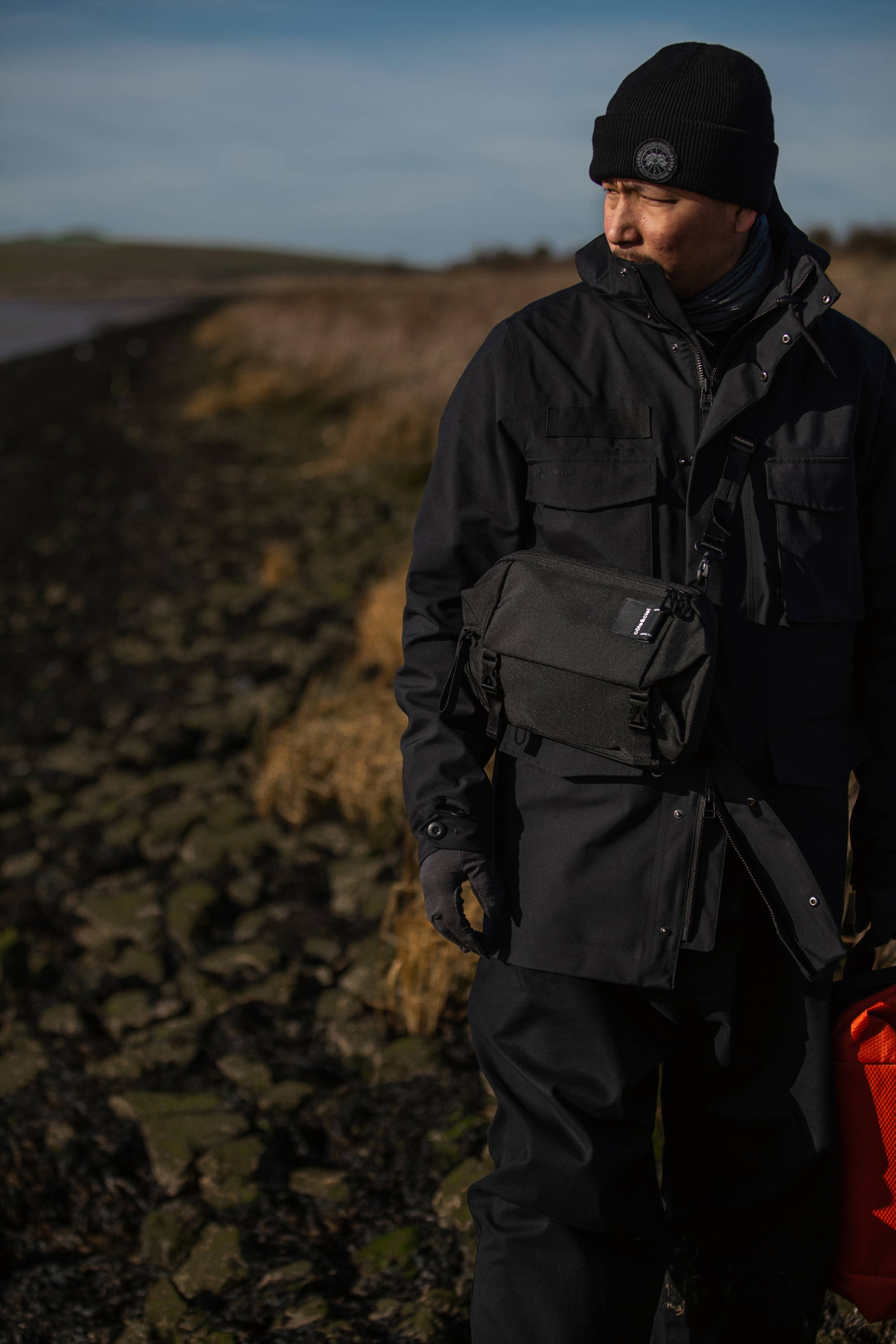 The SPRING SUMMER 2022 COLLECTION was born in the spirit of a time of realigned perspectives. Expressing an upbeat attitude of finding strength in our own versatility, utilizing this recent contortion to build new structures and adaptability.
With products made for urban commuters the collection equally features all-new silhouettes and updated staples

.
---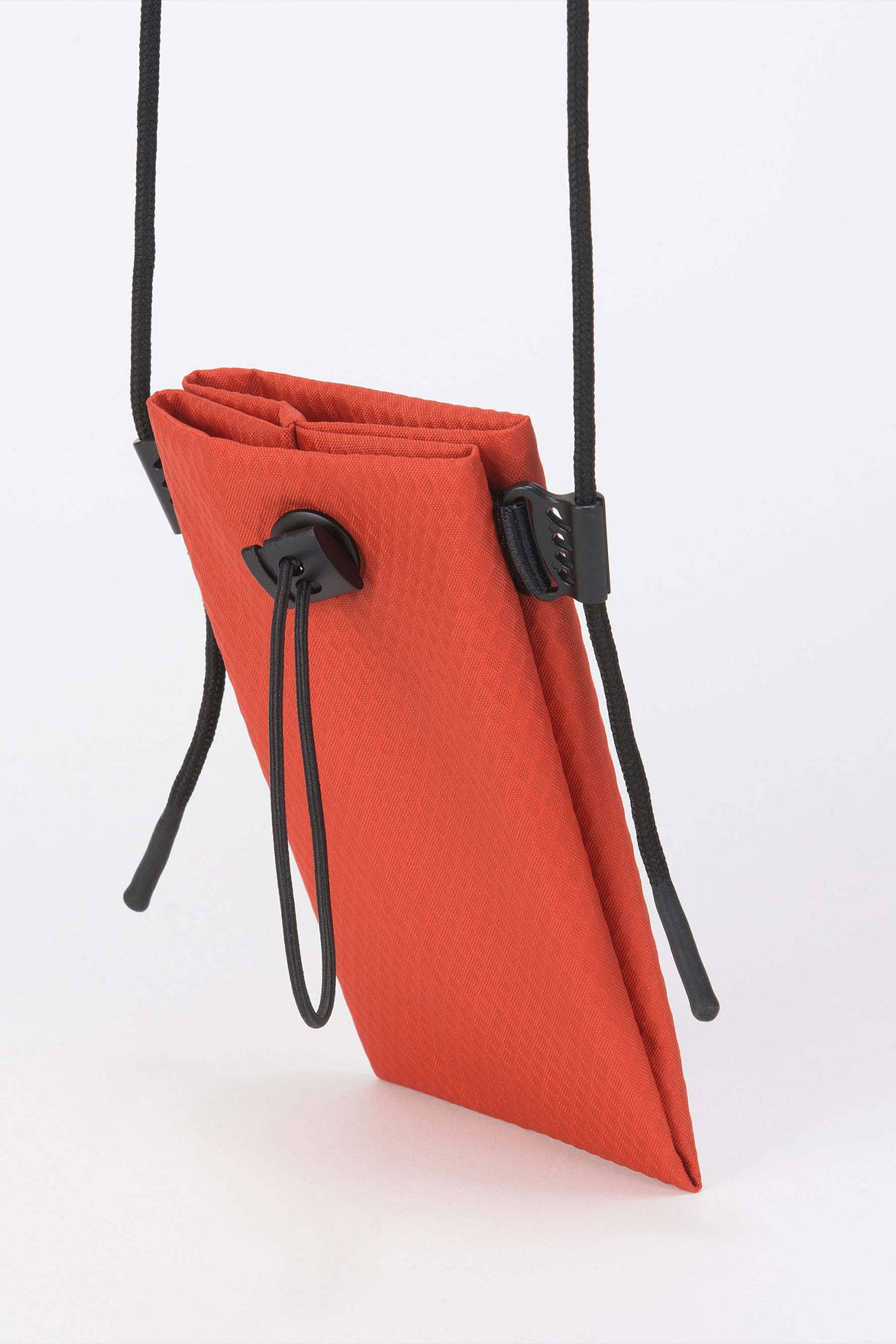 SPECIAL SEASONAL PRODUCT -
Alu Brick Red
The ALU Brick Red is an exclusive and limited launch, created with the aim of having a piece that can represent the collection with its material and shapes in small dimentions, a partner for every occasion.

ALU is a practical pouch with 2 compartments, perfect for traveling. Tightening the toggle secures one side of the pouch so your passport or phone won't slip out. The length of the cord is easily adjusted by simply pulling the neck string.